A HUNDRED YEARS OF CRAFTS. ART IN SMALL CLOTHES, DESIGNED, EMBROIDERED AND SEWN.
MICHAEL JACKSON convened them in his suite at the Excelsior to take measurements of his children: the high Florentine craftsmanship is always more than a brand in the world. It 's the story of incredible meetings, made over a hundred years by Anichini, a company that still produces children's clothes using only hand-made with care and love.
SERGIO ANICHINI is the descendant of this tradition, along with his wife MARIA TERESA and CARLA historic assistant . Memories thrown there to celebrate the centenary of one of the oldest shops in Florence, famous throughout the world because it specializes in apparel for children. "There was Jackson and the housekeeper, I remember well - says Maria Teresa - he was shy, but very kind, and stayed on a chair to watch. We packed outfits of various colors, jackets, shorts and vest, for all three children. Then came the housekeeper to withdraw after 10 days. Memories alive: because in this historical site of Florence that was - and fortunately that is - have passed and they have chosen for their children MINA, SYLVIE VARTAN, ORNELLA VANONI, LORETTA AND DANIELA GOGGI .......
And 'the 1912, when the sisters ASSUNTA and ELVIRA BIONDI open a place of embroidery, linen and tablecloths, embroidered bibs and small dresses. Many people like those embroideries made with love and in fact the first thing the ladies of a certain Italian elite love them much more. It was from ANICHINI that REGINA ELENA ordered sheets of black silk embroidered with yellow for the DUCHESS of AOSTA. Hundred years to celebrate in a desolate landscape of Florence, where the historic shops are disappearing in the eye to become something else, and no memory . Then as the store is small but quaint, and grows in height. FRANCESCA and EUGENIA ANICHINI follow in the footsteps of their mother and grandmother. THEN and NOW as for a long time, the children's classic outfits with jackets, blouses, shorts also knickerbockers and velvet are in fifteenth-century Palazzo Ricasoli. Where skilled artisan made items for baby, child and infant, handmade by industrious fingers of seamstresses who for decades have cut, sew, embroider these valuable pieces of art and history. Following the ancient tradition today revisited with new lines of contemporaneity. Remember, as a hundred years ago, the attention to every detail, following the completion of each gown to ensure unique results, rich in precious details. Here is what politicians usually waving to their propaganda: the preservation of true craftsmanship. a workshop of artisan culture, a gem of luxury, of course, compared to industrial production.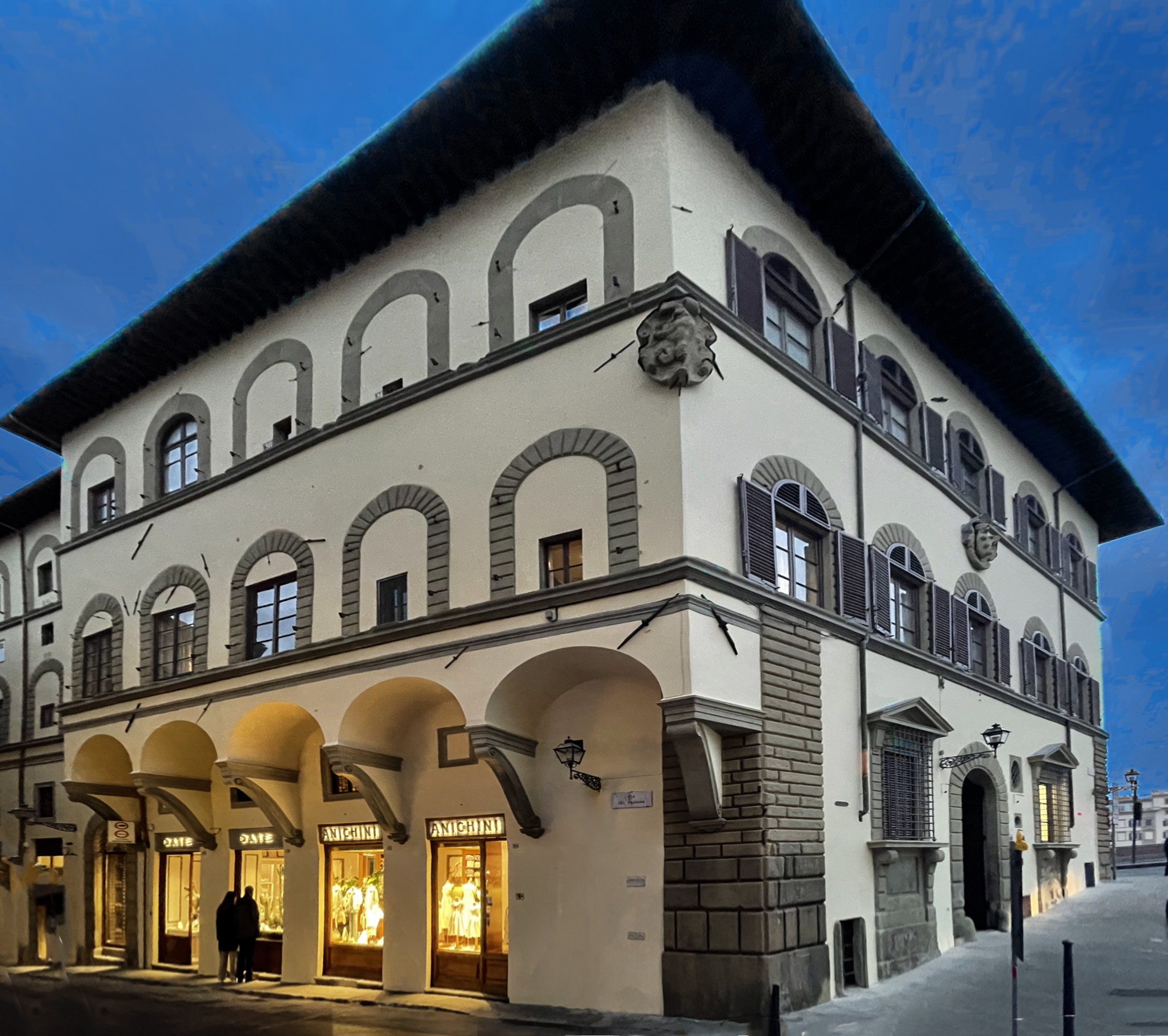 Among the many who have chosen and choose ANICHINI even from afar, there are names like PAOLA DI LIEGE, GIULIANA D'OLANDA, CRISTIE ALLEY, L'AGA KAHN, CHARLES AZNAVOUR, CATHRINE DENEUVE, JACK LEMMON: "Who bought a gray suit with the red lining", and Maria Teresa is a little moved. (Titti Giuliani Foti - The Nation )