Anichini the tailor-made italian style for your children.
The oldest children's clothing shop in Florence. Founded in 1912, has its premises in the 15th century Ricasoli Palace. Here clever artisan women make, all by hand, precious and elegant articles for girls, boys and newborns.
In accordance with age-old tradition, the best Italian fabrics are transformed via hand-smocking, embroideries and laces to become timeless yet fashionable outfits that will enrich your child's and baby wardrobe and remain beautiful until his or her children are ready to wear them. Parties, weddings, special occasions, Christenings and Communions for generations have been enriched by the children creations of Anichini.
(ARIANNA Magazine - Year 1962)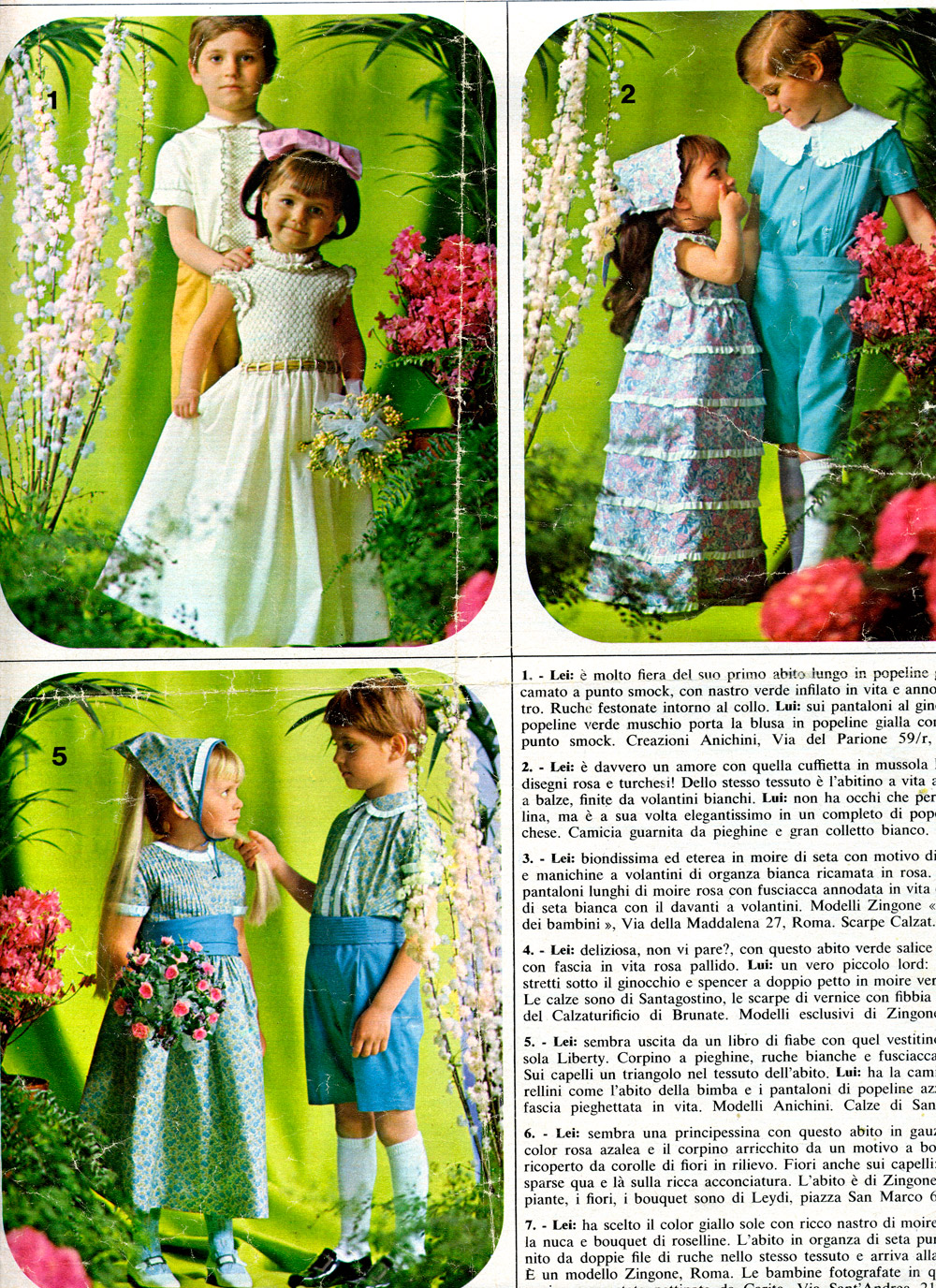 -
Using all the care and tradition of handmade sewing, embroidery, finishing and knitting, each item is packaged for children with the finest Italian fabrics, solely to meet the demands of our customers who appreciate the value of classic and tasteful Italian style.
(ARIANNA Magazine - Year 1960)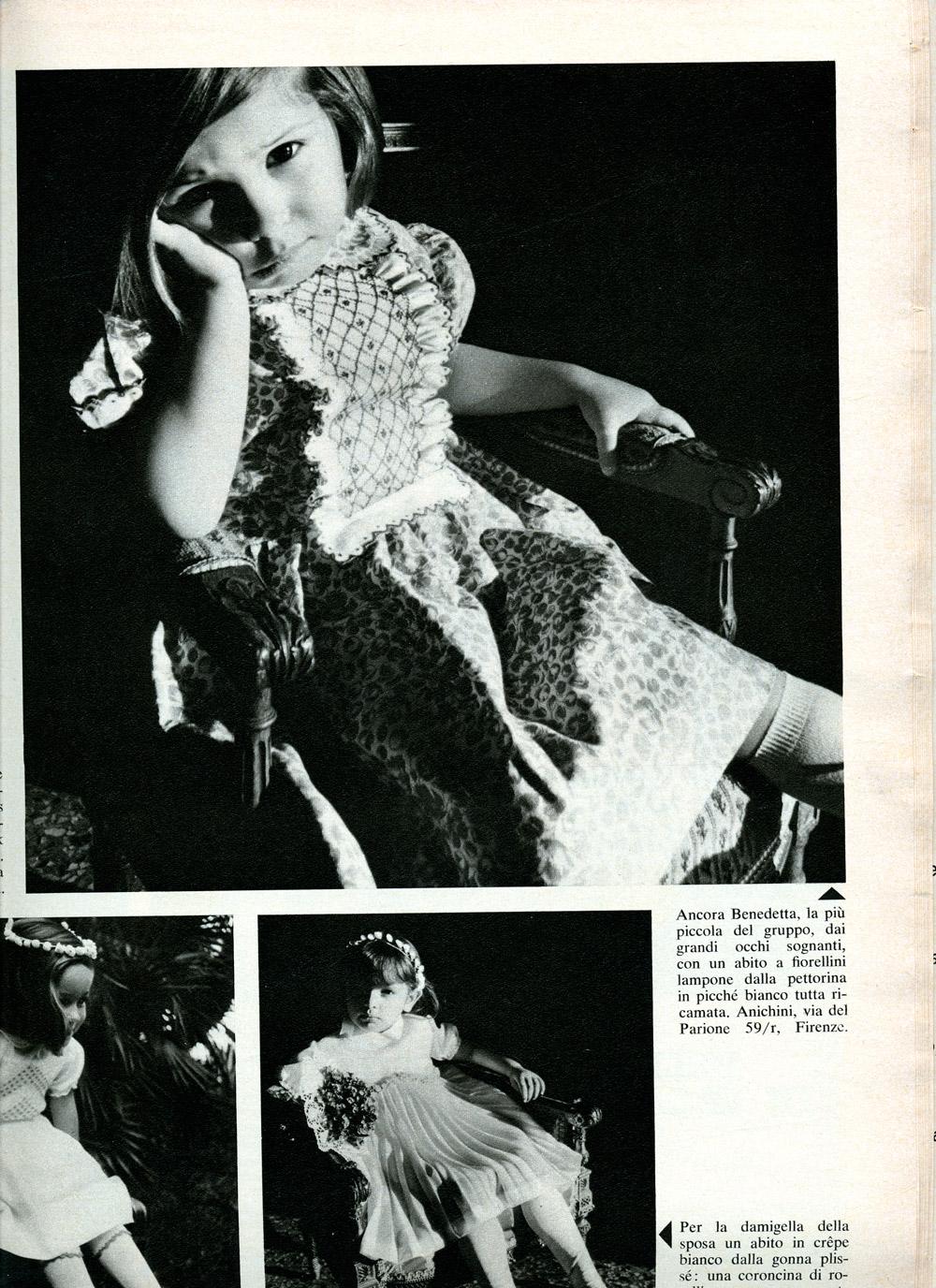 In our boutique in Florence or in the online boutique, Anichini allows you to choose clothes for your baby, girls and boys, from hundreds of different combinations and proposals. For each model, you can vary the fabric, colors, sleeves and other details. For each model you can choose the version for a baby or toddler or child. And for each model are also available matching hats, caps, bonnets, headbands, sweater, jackets, shoes , tights and many others garments.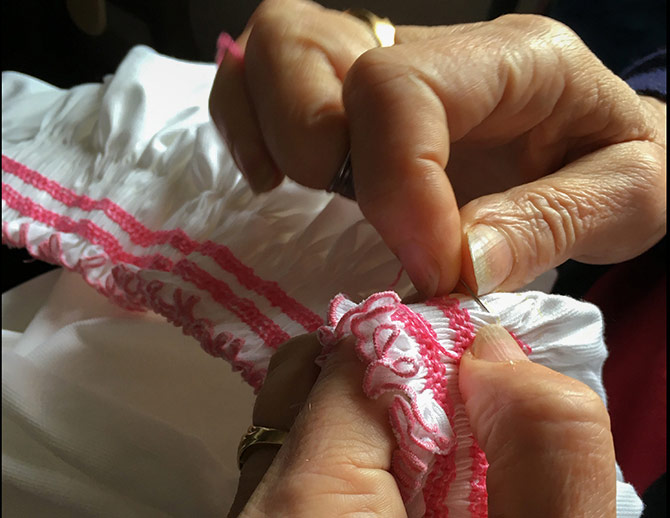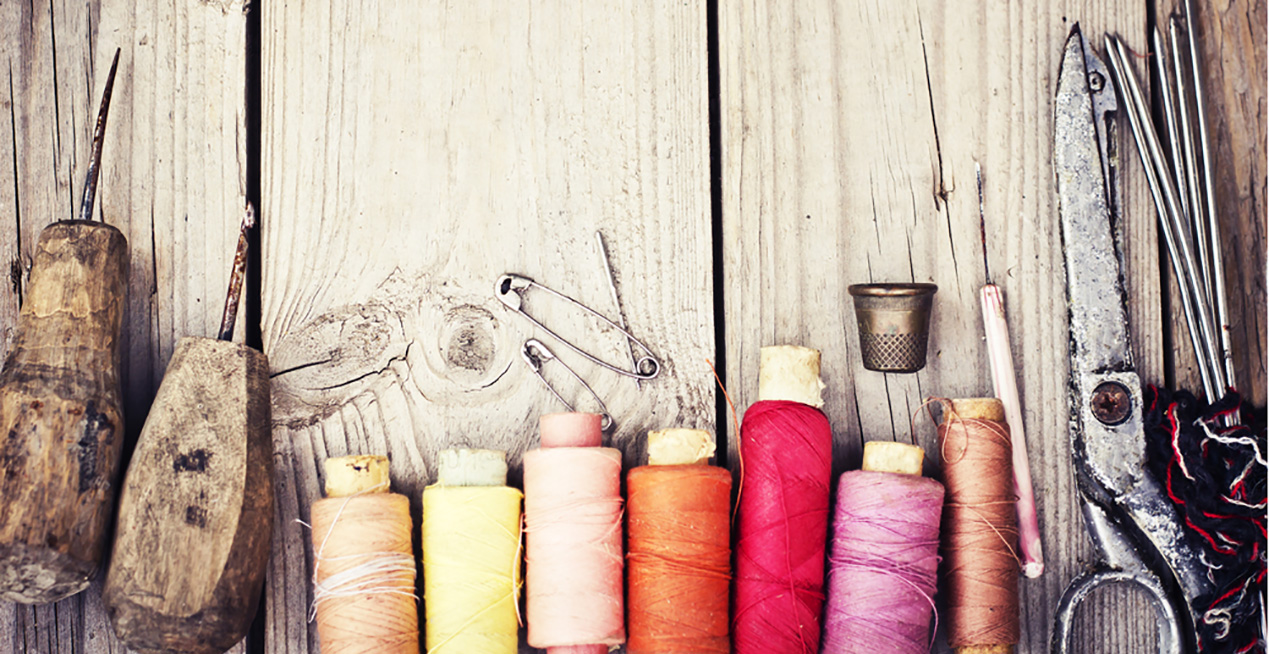 Tra i tanti che hanno scelto e scelgono anche da lontano ANICHINI, ci sono nomi come PAOLA DI LIEGI, GIULIANA D'OLANDA, CRISTIE ALLEY, L'AGA KAHN, CHARLES AZNAVOUR, CATHRINE DENEUVE, JACK LEMMON: "Che comprò un abito grigio con la fodera rossa", e un pò si commuove, Maria Teresa. (Titti Giuliani Foti - La Nazione 12 dicembre 2012)